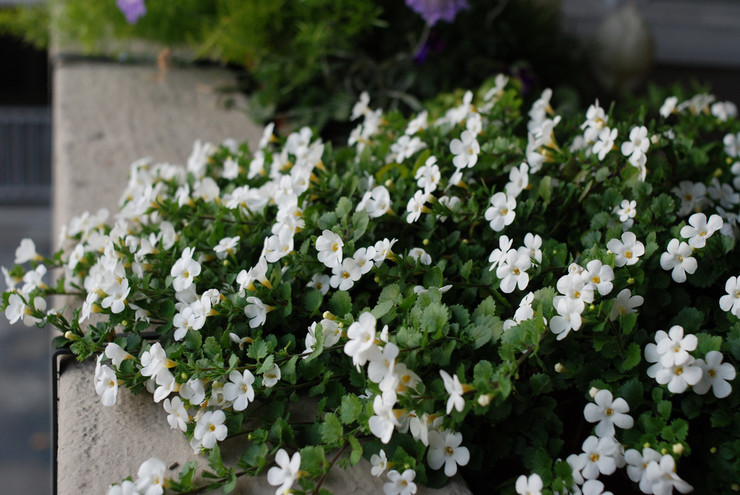 Bacopa or sutera is a perennial, lush flowering climbing herb from the Plantain family, common in many European countries and Russian regions. These flowers are native to the South African tropics. Bacopa has decorative qualities, is unpretentious in care and maintenance, has a long flowering period and a wide variety of species, varieties and hybrids. She is deservedly held in high esteem by florists, gardeners and landscape designers.
The method of propagating bacopa by cuttings is the simplest and does not require special skills and efforts, but it is available only to those who already have an adult plant. Everyone else can take advantage of the method of growing a flowering crop from seed. This will take a lot of attention, some florist skills and a lot of hard work. For planting, it is recommended to take seeds from tried and true Bacopa varieties: Snowflake, Scopia Doubl Ballerina Pink, and Blizzard.
Preparation for sowing seeds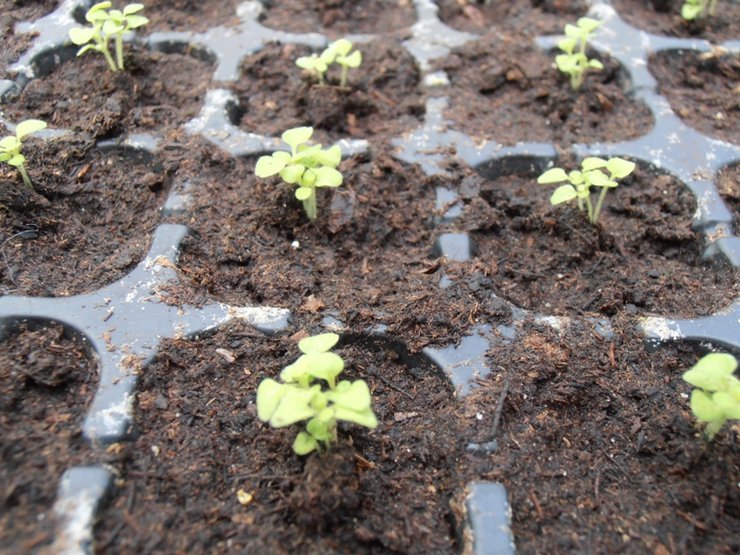 The optimal time for sowing seeds is the first week of March. For earlier planting (for example, in the last week of February) it is necessary to use additional supplementary illumination of crops. For convenient control over soil moisture in containers, it is recommended to use transparent plastic cups for planting seeds.
The soil should be loose, moist, with a low level of acidity. The ideal composition is equal parts of peat, compost (wet), leaf humus. To prevent the appearance of root rot and other diseases associated with an excess of moisture in the soil, it is recommended to use sand drainage. This material easily absorbs excess moisture. A small layer of sand must be poured onto the bottom of each glass, and only then filled with soil mixture.
The date of packing of purchased seeds is of great importance, since their germination is maintained only for three years.
Soaking is necessary for seed as a disinfectant and prophylaxis against various diseases. The residence time of seeds in a weak manganese solution is about 20 minutes.
Sowing and picking rules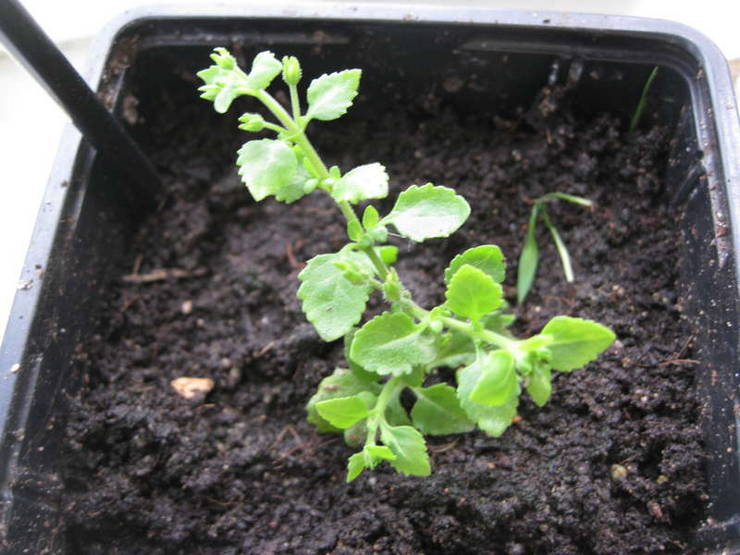 Sowing seeds is carried out in moist soil, after which they are lightly pressed and sprayed with a sprayer. Each plastic container with seeds must be covered with glass or plastic wrap and placed in a bright, warm room with a temperature of at least 20 degrees Celsius.
Constant temperature and high humidity levels must be maintained for two weeks. This time is necessary for the germination of seeds and the appearance of seedlings.
The emergence of seedlings is a signal for transferring the containers to a brighter place, for removing the glass or film coating, as well as for thinning young plants.
The method of watering seedlings is drip and plentiful. The potting mix must be constantly moisturized.
The first pick is carried out after the formation of 3-4 full-fledged leaves. Plants in this form can grow independently in individual containers with peat soil. When transplanting seedlings into common containers, the distance between plantings must be observed (at least 2 cm). Plants are transferred to a new growing site together with an earthen clod in order to preserve the integrity of the delicate and fragile root system.
Top dressing is applied regularly. The first one - 15 days after germination, the second and all subsequent ones - every 10 days. It is necessary to use mineral and organic fertilizers alternately. Full development and abundant lush flowering of bacopa depends on the composition of the complementary foods. It must contain phosphorus, nitrogen and potassium in large quantities.
The second pick is carried out with grown bushes, which are transferred to a permanent growing place. The decorativeness of the plants will depend on the planting density. The distance between plantings should not be less than 10 cm. It is recommended to deepen the root part by one node, which will promote better rooting and abundant flowering. The growing area can be open areas in a garden or flower garden, as well as hanging flower containers or planters.
Growing Bacopa outdoors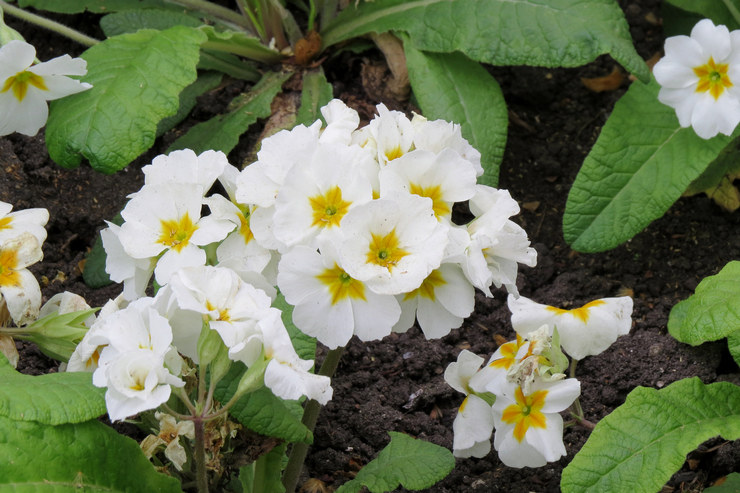 Bacopa seedlings should be hardened approximately 15 days before planting in open ground, gradually reducing the temperature, reaching 15 degrees Celsius. This procedure will strengthen the immunity of young plants, which can be transferred to the beds in the second half of May. The distance between the planting holes is not less than 20 cm. In case of unexpected whims of the weather and a drop in temperature below 10-14 degrees, it is recommended to use film covers.
The landing site should be half-shade, without direct sunlight, with moist soil (it is possible near a reservoir).
Basic rules for caring for bacopa
The decorative qualities of bacopa are preserved with regular pinching.

Withered and dried flowers do not need to be removed.

Plants require periodic loosening of the soil.

Do not forget about the shallow location of the roots to the soil surface.

It is recommended to timely carry out preventive treatment of plants by spraying in order to resist pests.

When the main pest (aphids) appears, it is necessary to use a soapy solution based on laundry soap to combat it.
The flowering bacopa plant is a wonderful decoration for a flower garden, garden, veranda, gazebo, loggia or balcony. A little patience for growing it will be required only at the initial stage of plant development, when it can be overly capricious. After adaptation in a permanent place, the rooted flowering culture will become practically unpretentious and will not require much attention to itself.